For Living Without a Car; The 2011 Most Walkable Cities in the USA
Back in 2008, we combed the web and made a list based on user experiences and available articles regarding the Best Cities in the US for Living without a Car. Recently, 24/7 Wall St. conducted a new study and came up with an updated list of the
Best Places to Live In Without a Car 2011.
We thought it would be interesting to compare the 2008 list with the recent one and see which US cities improved their walk scores and public transportation and which ones are less green then they were reported to be in 2008.
2011 BEST Place to Live Without a Car in the USA is…San Francisco, CA
With the San Francisco Municipal Transportation Authority and the Bay Area Rapid Transit district covering nearly 92 percent of neighborhoods, San Fran rises from the #3 spot of 2008 bumping out New York, NY. San Francisco also has the second highest walk score and is excellent for bicyclists. Commuter rails within the city allow bicyclists to mount with their bicycles, and there is a bike shuttle across the Bay Bridge to help cyclists during rush hour.

Portland, OR was number 6 on the USA cities list in 2008, but has risen to a remarkable #2 this year due to both its public transit system and the ease of walking and biking around the city. With TriMet, and a Free Rail Zone where light rail and streetcar rides are always free in most of downtown Portland, the city openly encourages the use of public transportation. Designated bike-only areas at traffic signals and free bike lights helps bring Portland up to the second highest rate of commuters who ride bikes to work in the country.
Our own New York, NY has sadly fallen from #1 to #3; but we can proudly say that NYC still has the highest walk score on this list! New York is still tops with first in the nation for total number of passenger trips and government spending per capita on public transit. We also have the highest rate of service frequency so when you are ready, please remember, we buy used cars!
More US Cities Making it Easier to Live Carfree
Newcomer to the List is Honolulu, Hawaii with its bus system covering 97 percent of neighborhoods — the highest rate in the country. Honolulu also ranks highest for having almost 60 percent of jobs accessible within 90 minutes to those who live in neighborhoods covered by transit. With the city planning a $5.5 billion rail project called the Honolulu Rail Transit Project, it looks like Honolulu is here to stay!
Also rising up is Seattle, WA;Coming up from 2008's #7 position to #5. According to Bicycling magazine, Seattle is one of the most bike-friendly cities in the country and "has a 10-year, $240-million bike master plan that seeks to triple the number of journeys made by bike and add 450 miles of bike paths." The city also has the sixth highest walk score in the country.
Congratulations go to newcomers San Jose-Sunnyvale-Santa Clara, Calif. Overseen by the Santa Clara Valley Transportation Authority, public transit covers 95.6 percent of neighborhoods, the third greatest in the country. Public vehicles also run under 7 minutes apart, the fifth smallest frequency.

Denver, Co was on our honorable mention list in 2008 and is now a strong contender at #7! Already considered "good" with their bus service, light rail lines, and an airport shuttle service, the city is currently undergoing a multibillion dollar expansion of its transit system, called the FasTracks Expansion. This plan is meant to increase light rail, commuter rail and bus rapid transit lines.
Coming completely out of left field is Salt Lake City, UT. With transit coverage at a 8th highest 89% and a walk score of 57, this newcomer to the carfree list is still not done! The Utah Transit Authority has plans to add four more lines to its light rail system, TRAX, up from its current three lines.
Living in LA without a Car?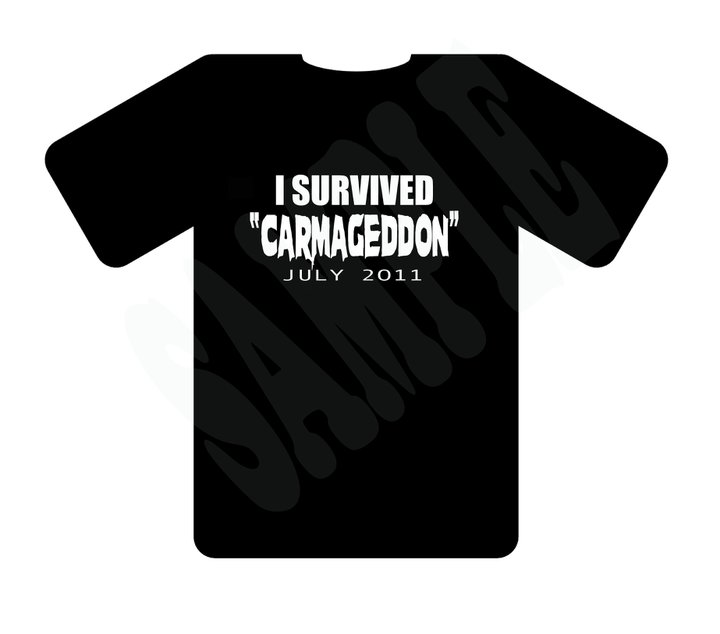 We're not 100% sure about the ninth entry on the USA city list. We reported Los Angeles, CA as being one of the WORST cities to live in without a car back in 2008. Our decision on that was based on reading people's comments and opinions, as opposed to real statistics and percentages, but we call that users experiences.. The new study reports that LA's metro area's 19 transit systems have more than 500 bus routes. As a result, 96% of neighborhoods are within 0.75 miles to a transit stop — the second highest rate in the country. However, they still had some serious issues. Can we say "Carmageddon"?
The biggest loser, it seems is Bean City aka Boston MA, who we had reported as the second best city to live in without a car in the USA, but has now dropped to #10. Even with, Boston's third-highest walk score in the country and public transit relatively high service frequency rate; other USA cities are finding it easier to be Green than the home of the Red Sox.
Not the Best Places to Live Carfree Anymore?
With their 2008 rankings, the following US cities have fallen off the new list of the best places to live without a car:
#4 ranking city Chicago, IL
# 5 Philadelphia, PA
#8 Washington DC
If you are wondering how you community ranks, or check out possible moving choices, BikesatWork.com has created a customizable Carfree Census Database.They have compiled top searches based on small towns, small cities, large cities, and all communities and then they break them down even further.
The Carfree Census Datatbase also looks at:
The Number of bicycle commuters
The pedestrian commuters
The amount of Public Transportation commuters
The "non-car" commuters
And the number of carfee households
Personally, we think you should all try living carfree! And when it is time to sell your car, give us a call or fill out a free car appraisal!